About
Tag Manager
Google Tag Manager (GTM) is a product from Google to make the lives of marketing people more comfortable. It lets you add/modify any analytics, tagging, and conversion tracking code to any website without the help of an IT expert. Ayruz Data Marketing has an excellent, well-experienced team of analytics professionals well versed with Google Tag Manager who can support all tag management related requirements that you face on your website. The team has helped many large, medium businesses in the UK, US and India to set up and manage GTM and analytics.
Why
Google Tag Manager?
[su_row][su_column size="1/2″ center="no" class=""]
Digital Marketing thrives on data. No matter what type of site you have: whether it's a large e-commerce site, a personal website, or a site for a small business. It is essential to understand how people interact with your website. Google Analytics can provide a lot of the vital insights you're looking for; however, when used alone, it does have its limitations. At the same time, by tagging your site and using Google Tag Manager in conjunction with Google Analytics, you're able to collect much more data than you can otherwise.
Google Tag Manager is a free tool that allows you to manage and deploy marketing tags (snippets of code or tracking pixels) on your website (or mobile app) without having to modify the code. GTM becomes very handy when you have lots of tags to manage because all of the code is stored in one place.
[/su_column] [su_column size="1/2″ center="no" class=""]
[/su_column][/su_row]
Tags are snippets of code that are added to a site to collect information and send it to third parties. You can use tags for all sorts of purposes, including scroll tracking, monitoring form submissions, conducting surveys, generating heat maps, remarketing, or tracking how people arrive at your site. 
Tags are also used to monitor specific events like file downloads, clicks on certain links, or items being removed from a shopping cart.
[su_row][su_column size="1/2″ center="no" class=""]
Why should you use a tag management system?
Tagging is a complex process. Large websites, in particular, need to update their tags continually, add new tags and execute complicated installations. If this isn't all appropriately managed, the tags can slow down your site, misrepresent your measurements, and lead to duplicate costs and missing data. Besides, it's time-consuming to manage tags without a system, and doing so can delay important marketing and measurement programs.
[/su_column] [su_column size="1/2″ center="no" class=""]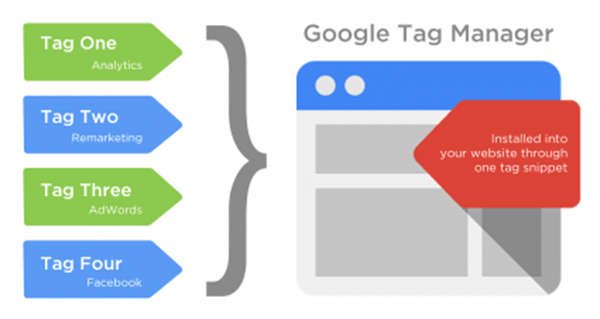 [/su_column][/su_row]
The average cost of Tealium and Signal varies between $600 per to $2000 per month compared to $0 for GTM up to 10M hits.
Benefits of
Google Tag Manager
[su_row][su_column size="1/2″ center="no" class=""]
Easy To Use:

There are only four things in Google Tag Manager; Tags, Triggers, Variables, and Data Layer.

Time Saver:

GTM saves an enormous amount of time with its built-in event manager.

Version Control:

It is very easy to switch to the old version if there is some issue with the change.

Easy Javascript / HTML Integration:

GTM accept any HTML or Javascript, so complex tagging become easier.

Users and Permissions Management:


GTM makes it easy to set permissions for individual users and control internally who

can

make changes to the website and assist with creating tags, macros, and rules
[/su_column][su_column size="1/2″ center="no" class=""]
Marketer Friendly:

Peace of mind for Marketers. It comes with 100s of built-in marketing tags

Limited Dependency with Developers:

It is always frustrating for marketers to wait until IT implement the changes.

Debug Easier:

The Tag preview feature is a great feature to debug issues in tags.

GTM works in Mobile Apps:


With Firebase SDK, GTM works similar to the web.

Event Tracking:

Traditionally, event tracking involved adding code to the website to track visitor events like clicks, video engagement, and form submissions. GTM's auto-event tracking feature eliminates the need to tag each link you want to track manually.
[/su_column][/su_row]
Google Tag Manager
(GTM) for E-commerce
[su_row]
Large and medium E-Commerce brands benefit a lot from GTM. In most cases, the marketing of large e-commerce is handled by multiple teams, sometimes across different countries. There will be a lot of biddable media platforms, marketing platforms, user behavior tracking that may require integration. Some of the most widely used combinations are given below. [/su_row]
[su_row][su_column size="1/2″ center="no" class=""]
Interaction Tracking:

How user behaves in various part of a page? It may be a mix of event tracking, scroll tracking, click tracking, etc.

Marketing Pixels Integration:

In most cases, there are multiple third-party tags have to be triggered by various actions such as transactions, clicking on the product, etc. Some of the popular integrations are Google Remarketing tag, Doubleclick Floodlight tags, Adometry, Google Adwords Conversion Tracking, Facebook Remarketing Tag, Marin Tags, Adform tracking, etc.
[/su_column][su_column size="1/2″ center="no" class=""]
Call Tracking Integrations:

Such as Infinity through GTM

Video Tracking:

Implementing how long the user views the video hosted on YouTube, Vimeo?

User ID tracking:

GTM user ID tracking could be used to track user interaction across multiple devices.
[/su_column][/su_row]
Our Services
[su_row][su_column size="1/2″ center="no" class=""]

End to end Google Tag Manager (GTM) implementation & Maintenance
The experienced team at Ayruz implements end to end GTM implementation and Maintenance. The process starts with migrating traditional analytics or other tag management system to the GTM. The client objectives, along with the TAG audit by our team, should handle the smooth migration. Every tag is going to be tested against client objectives and audit documents. These are verified in the new GTM before it goes live.
The team continuously interacts with the client to ensure that every client's objectives are satisfied within the GTM system. If you need to know more about this, please fill the contact form, and our experts will get back to you.
[/su_column][su_column size="1/2″ center="no" class=""]

Google Tag Manager (GTM) Consulting & Training
Our team will also be happy to provide onsite and offsite training, consulting and workshops to train your team. In most cases, the client should bear the travel and accommodation cost. To learn more, please fill the contact form with your requirements and our experts will be in touch.[/su_column][/su_row]
What Our Clients
Have to Say:
I have been working with the Ayruz Team for almost three years. It's an extremely dedicated team with an unmatched work ethic and strategic thinking. They understand the changing business needs and are nimble to adjust tactics while being loyal to the strategic long term direction established early on. Team members have their unique skill sets, and they coordinate well with each other behind the scenes without taking unnecessary time from myself or my other team members. Under their guidance and support, we have moved the business from unprofitable to profitable cost of customer acquisition, which is now positioning the Nuvanna for profitable growth.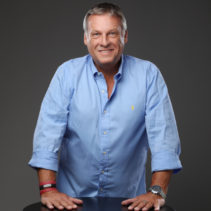 I have been working with Ayruz Data marketing since 2013 for various projects in digital marketing and other analytics projects, the latest being POWA index. Sanil & his team have always provided first class service and most importantly are able to grasp concepts and understand our business quickly and act accordingly. Key to our ongoing relationship with Ayruz is their focus on bringing the best industry talents to the team, and the trust they demonstrate makes them the ideal partner.
Ayruz instantly became the full-service agency of M2ALL within the span of three months. We have engaged over six agencies in the past, but Ayruz was best in the industry.
Ayruz has been our long-standing partner in Digital Marketing and Analytics services. The timely delivery, outstanding service quality and deep understanding of the subject is something that standout with others.
Ayruz has helped us implement Google Tag Manager to some of our large e-commerce, consumer electronics and retail customers in the UK, Europe and in the USA. The team also has an in-depth understanding of Google Analytics.
Ayruz has been our analytics and digital marketing partner of over five years managing our large digital spend and analytics. They have strong knowledge in Google Tag Manager, Adwords, Facebook Business Manager and Google Analytics.
Schedule a call now
PROVIDE US WITH YOUR CONTACT DETAILS, AND WE WILL CONTACT YOU TODAY.
Frequently Asked Questions