What Our Clients
Have to Say:
I have been working with the Ayruz Team for almost three years. It's an extremely dedicated team with an unmatched work ethic and strategic thinking. They understand the changing business needs and are nimble to adjust tactics while being loyal to the strategic long term direction established early on. Team members have their unique skill sets, and they coordinate well with each other behind the scenes without taking unnecessary time from myself or my other team members. Under their guidance and support, we have moved the business from unprofitable to profitable cost of customer acquisition, which is now positioning the Nuvanna for profitable growth.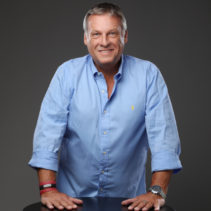 I have been working with Ayruz Data marketing since 2013 for various projects in digital marketing and other analytics projects, the latest being POWA index. Sanil & his team have always provided first class service and most importantly are able to grasp concepts and understand our business quickly and act accordingly. Key to our ongoing relationship with Ayruz is their focus on bringing the best industry talents to the team, and the trust they demonstrate makes them the ideal partner.
Ayruz instantly became the full-service agency of M2ALL within the span of three months. We have engaged over six agencies in the past, but Ayruz was best in the industry.
Ayruz has been our long-standing partner in Digital Marketing and Analytics services. The timely delivery, outstanding service quality and deep understanding of the subject is something that standout with others.
Ayruz has helped us implement Google Tag Manager to some of our large e-commerce, consumer electronics and retail customers in the UK, Europe and in the USA. The team also has an in-depth understanding of Google Analytics.
Ayruz has been our analytics and digital marketing partner of over five years managing our large digital spend and analytics. They have strong knowledge in Google Tag Manager, Adwords, Facebook Business Manager and Google Analytics.
Schedule a call now
PROVIDE US WITH YOUR CONTACT DETAILS, AND WE WILL CONTACT YOU TODAY.